Biblionix Tops 2 Separate LibraryWorks Rankings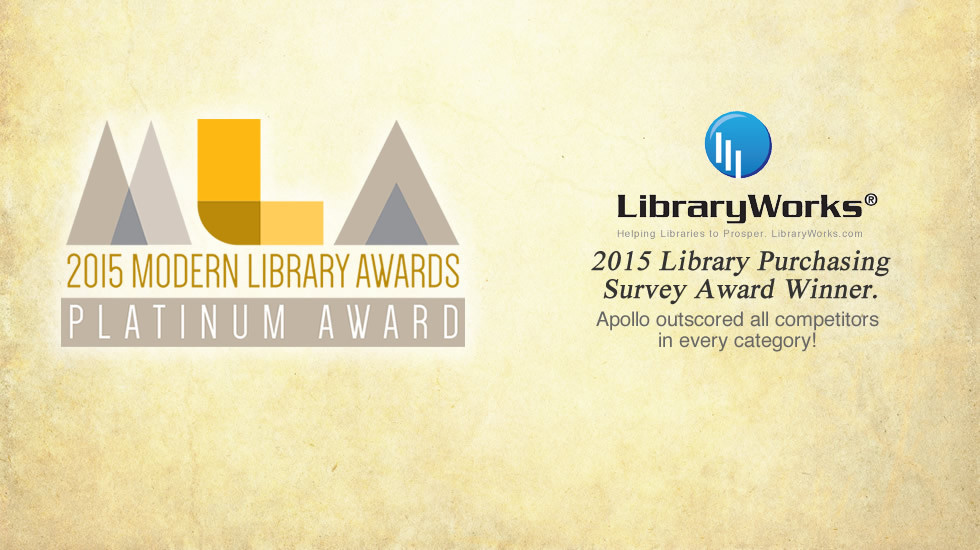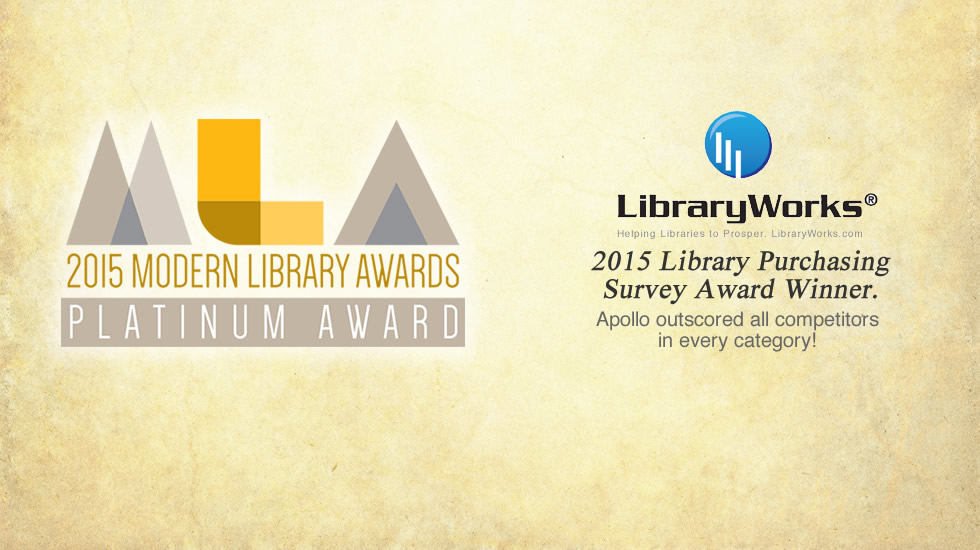 Our Apollo integrated library system (ILS) has topped 2 separate rankings by LibraryWorks, Inc. For the Modern Library Awards (http://www.modernlibraryawards.com/), Apollo received the highest rating: Platinum. LibraryWorks created these MLA awards to recognize the top products in the library industry in a truly unbiased format. Candidate products were sent to the LRG database of more than 80,000 librarians.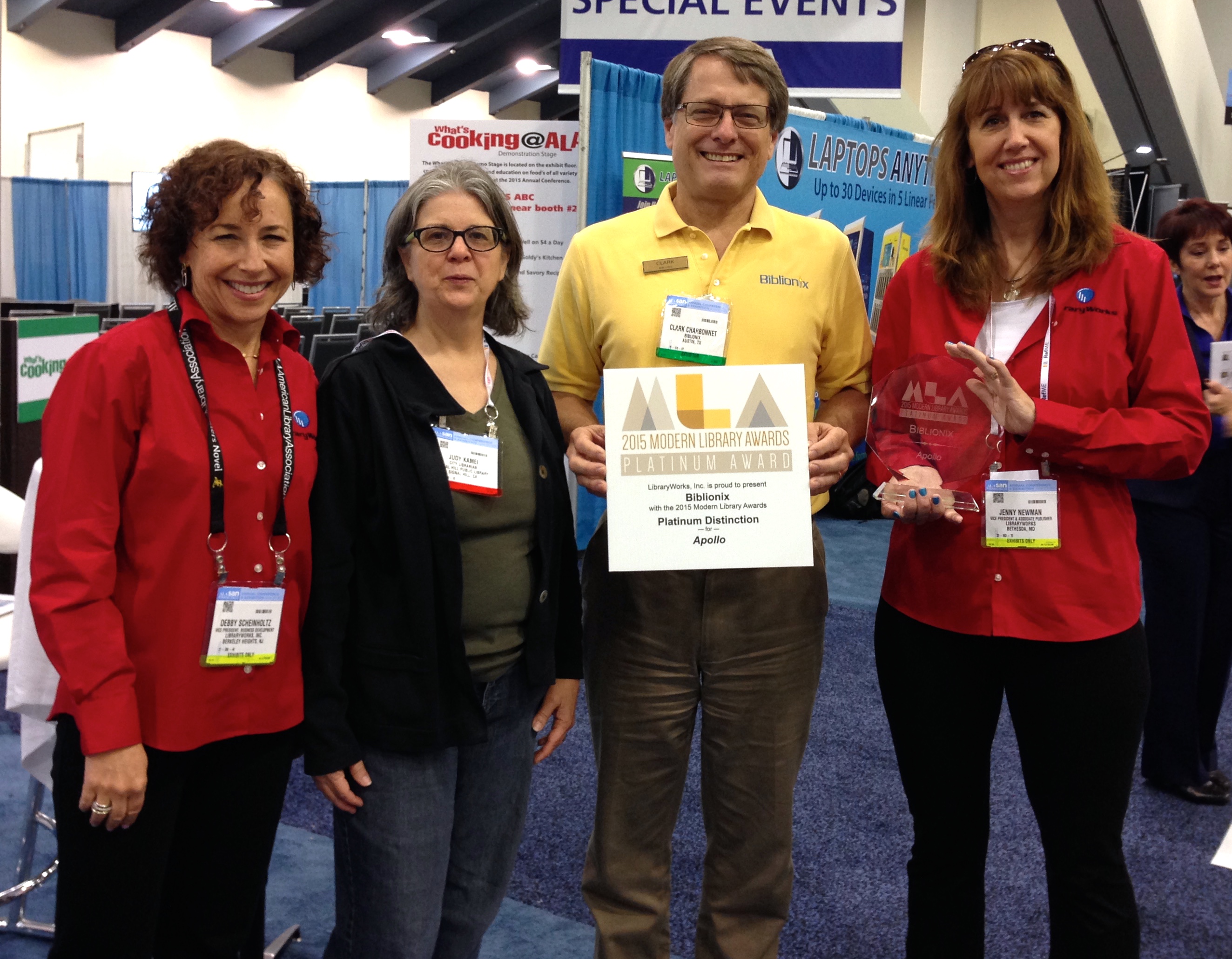 Clark Charbonnet receives awards from LibraryWorks. From left, Debby Scheinholtz of LibraryWorks, Judy Kamei of Signal Hill Library, California, Clark, Jenny Newman of LibraryWorks.
Also LibraryWorks' (http://libraryworks.com/) massive "2015 Library Purchasing Survey" ranked 46 Technology companies. Apollo topped them all in all categories. The 2015 Library Purchasing Survey illustrates how libraries budget for and spend on automation, print and non-print media, professional services, furniture, equipment and supplies,and shelving for their facilities. It has 182 pages and 194 charts and tables. Data was compiled in November 2014 and released on January 15, 2015. It is available here: http://www.lyponline.com/Strategic-Library/sl-order-form.html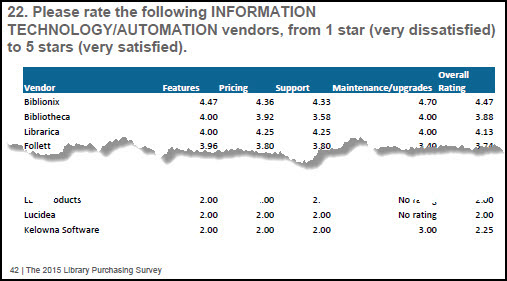 "We're thrilled that this large pool of libraries put Apollo at the top. Apollo's sole focus on public libraries has again shown its enormous value to the customer," said Clark Charbonnet, founder and principal of Biblionix. "This singular focus as well as our customer-driven product enhancements makes for an elegant product that is intuitive and easy to use. And we certainly appreciate all the time that the judges devoted, pro bono."