One of Apollo's strengths is aggregating and authenticating your premium resources so that logged-in patrons have access to any of them with just a click. This 'Single Sign-On' approach means that you don't have to hand out papers with login information. And you're assured that only patrons in good standing and who are in the appropriate patron type gain access. Here's an example of an Apollo catalog.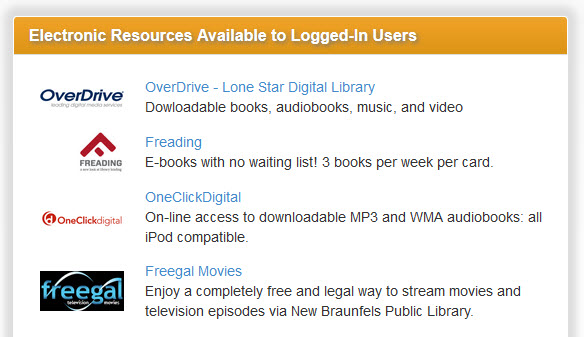 Now, this 'Single Sign-On' capability can be applied to such links on your website. Yes, premium resource links on your website can authenticate through Apollo! This will further simplify patron access as well as limit access to just those who are qualified. In other words, you and your patrons will get the most out of the precious dollars you spend on these resources.
For an example, visit the resources webpage of Apollo customer Georgetown Public Library and click a database/resource icon, like "AtoZ Databases". You won't be able to log in, but you'll see how easy the authentication is. And once a patron has done that, other resources on the page are immediately accessible; no login is required.
So let Apollo help you with leveraging your databases/e-Resources.